Chosen Reason
That's why we are chosen
REASON.01

High technical skills proposed by order-made

We offer order-made equipment and facilityes to meet all the requirements of a variety of usage conditions and environments.
We apply high technology that has been well-versed in many industries to produce the highest performane possible.

REASON.02

Meet high sanitary-level requirements

We have a lot of experience in designing and producing pharmaceutical medical machines that require a high sanitary-level.
We also manufacture fully automatic machines that fill a liquid solutions in hard capsules and contribute to the research and development of new medicines.

REASON.03

Integrated production system from desing to delivery

We carry out our integrated production system from design to processing, assembly, inspection and delivery.
Please feel free to contact us about any problems regarding euipments and facilityes, such as cut costs and quality improvements.
Solution examples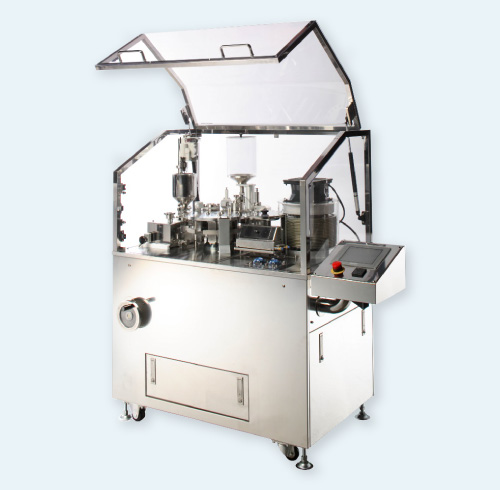 Lab-scale Liquid filling and band-sealing machine
A fully automatic operation from liquid filling in a hard capsule to band-sealing.
We have develpoed new rectifier unit which lightened capsule's load.
This helps to reduce errors such ad unseparated capsule, unjoined capsules and liquid leakage because there is no deformation of capsule.